Coorest NFTrees are excellent at compensating for carbon emissions. Their ties to physical trees enable the active removal of CO2 from the atmosphere. They mitigate the impact of human activities and help people and businesses reduce their CO2 footprint.
While our NFTrees are great for the environment, they have many additional benefits. Some of these might already be familiar to you, while others may come as a surprise. Regardless, here are some of the benefits of our NFTrees.
Creating forests
For our second batch of NFTrees, we will buy vacant land in Sweden, plant forest tree saplings and take care of their growth. We will plant 50,000 trees in total which will create a completely new forest in the region.
We are involved in reforestation in many parts of the world. Recently, we started a collaboration with 315 Guild to plant a forest in the United States. We will help the Guild plant 11,500 forest trees on a 15-acre plot in Mohawk, New York. The project will consist of locally sourced oak, birch, maple, ash and sassafras trees.
Both of these projects reclaim unused land for the purpose of planting new forest trees. These trees will soak up a significant amount of CO2 and add to the region's biodiversity. 
Purifying the air
The trees linked to Coorest NFTrees absorb carbon dioxide which purifies the region's air. 
Clean air has immense benefits for people's physical and psychological health. It reduces the risk of many diseases and acts as an emotional stabilizer.
While it is true that our current NFTree projects are away from cities, in the future we may expand operations to include them. Polluted air is a huge problem in many cities around the world. By tokenizing trees in urban centers, we can help bring clean air where it is needed the most.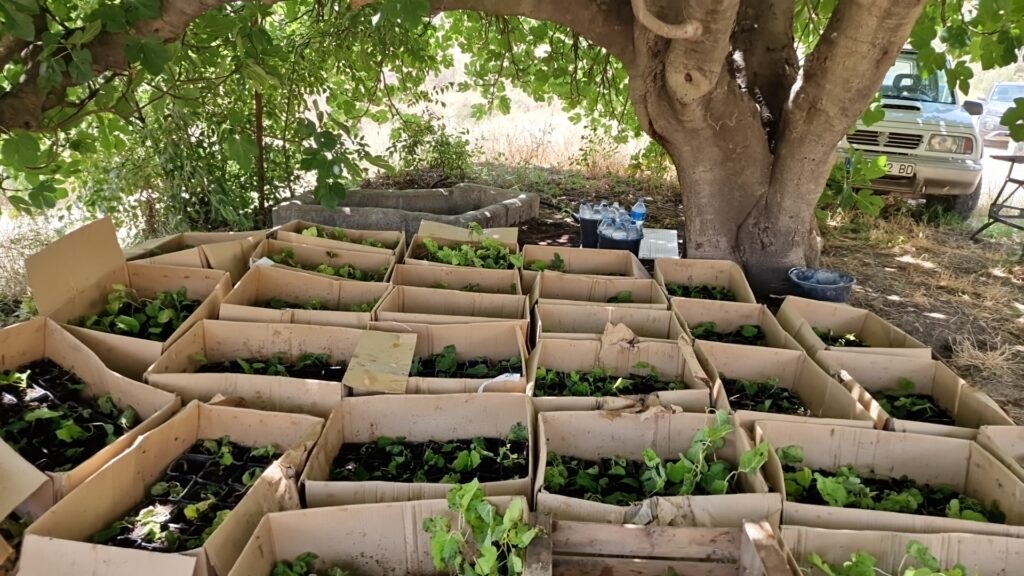 Improving the livelihoods of rural communities
Last week we went to our Spanish Finca to plant our first batch of NFTrees. During our visit in May, we had to make the preparations necessary to plant our fig trees. This included clearing the vegetation and debris from our fields, as well as plowing them.
However, we didn't have to do all of this by ourselves. We came across Miguel, a local farmer who agreed to help us out for a small fee. Thanks to Miguel we were able to turn our empty fields into a fully-fledged fig orchard. Later on, we hired six seasonal workers from Morocco to help us plant our fig trees. In the future, we plan on hiring many more people to help us with our projects.

Supporting agriculture
Our Fruit NFTree projects revitalize farmlands that would otherwise be neglected. Such is the case with our land in Spain. When we arrived its fields were overgrown with grass and full of rocks and other debris. We spent a great deal of time and effort on taking care of the land so it would once again become usable. In spite of this, we managed to turn the once-abandoned Finca into a lush fig orchard.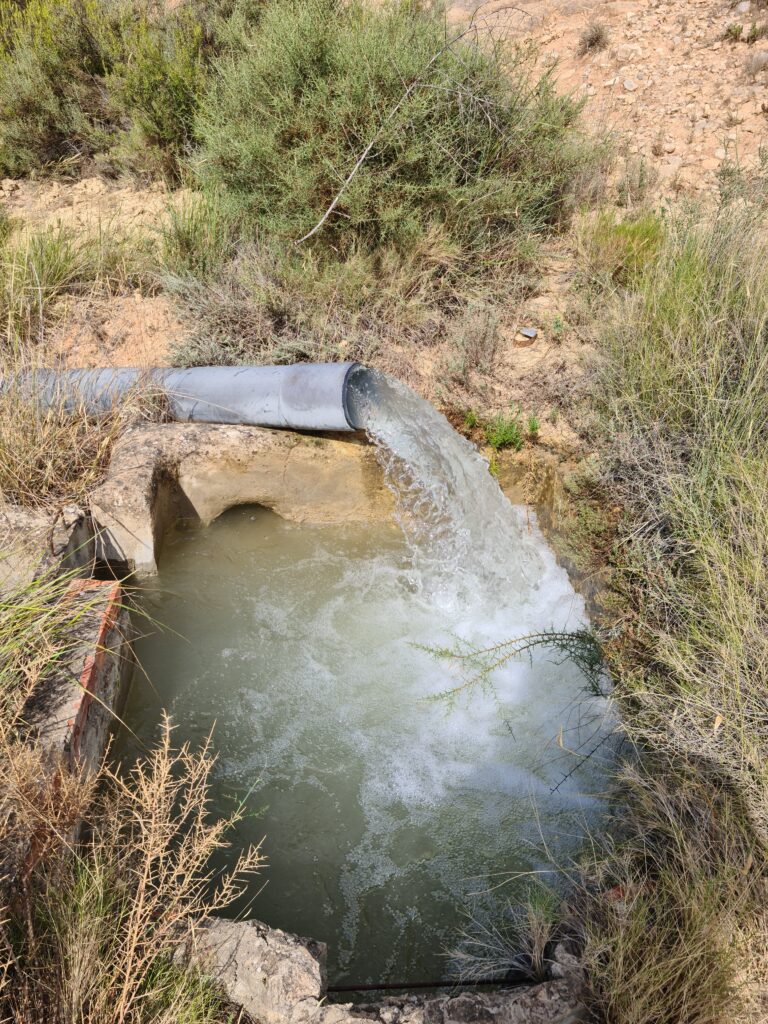 In the future, we plan to do the same for our third batch of NFTrees. Once we acquire a sufficiently large plot of land near our fig orchard, we will begin planting the pomegranate trees for the third batch. Luckily for us, there is no shortage of unused land in Caspe. This means that we could start planting the pomegranate trees as early as next Spring. 
Producing food
As you probably already know, some of our NFTree batches are made up entirely of fruit trees. Our first batch is made up of the fig trees we just planted, while the third will consist of pomegranate trees. Three to four years from now these trees will start producing fruit. This fruit will be picked by local farmers and then sold to the Dutch food market.
Those who own fruit NFTrees will enjoy additional rewards after each year's fruit harvest. The reward will be obtained from the sale of fruit and will equal roughly 12 USDC per year. This brings us to the next benefit of our NFTrees.
Creating an alternative revenue source for farmers
Our NFTrees create new revenue sources for farmers and people who own agricultural projects. Once we onboard a project, we tokenize its trees and the carbon they absorb. We turn their projects into NFTrees and $CCO2 tokens for free and give them to the owner of the onboarded project. They can later sell their $CCO2 tokens for additional revenue. This allows them to reinvest in land and equipment, necessary for expanding their operations. As a result, they can expect to have a continuous revenue stream from the $CCO2 tokens they generate. In return, we expand the Coorest ecosystem and receive fees derived from the transactions on our DApp. 
We are convinced that sustainable actions can create economic benefits and that they are not mutually exclusive. There are solutions out there that help people, their livelihood and the planet. We believe that by creating the Coorest NFTree we have added one more of these solutions. If you also believe in positive change through sustainable innovation, feel free to buy a Coorest NFTree at:
OTC

through our Discord group