Go to the Coorest website and click on "DApp Portal".
Click on "Connect wallet".
Select your wallet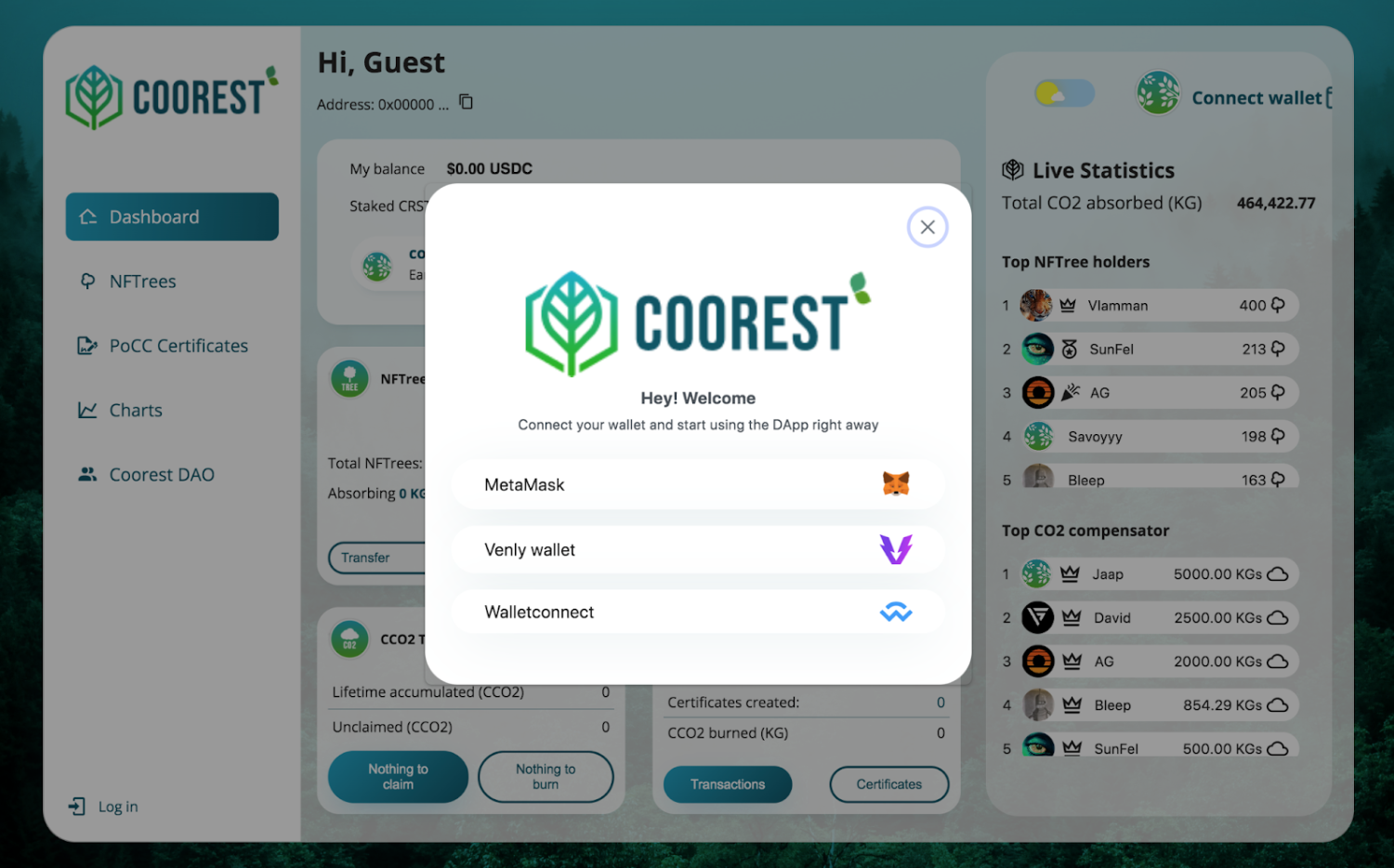 For the purposes of this guide, we will use MetaMask.
Afterwards, follow the instructions.
Here you will get a prompt from MetaMask.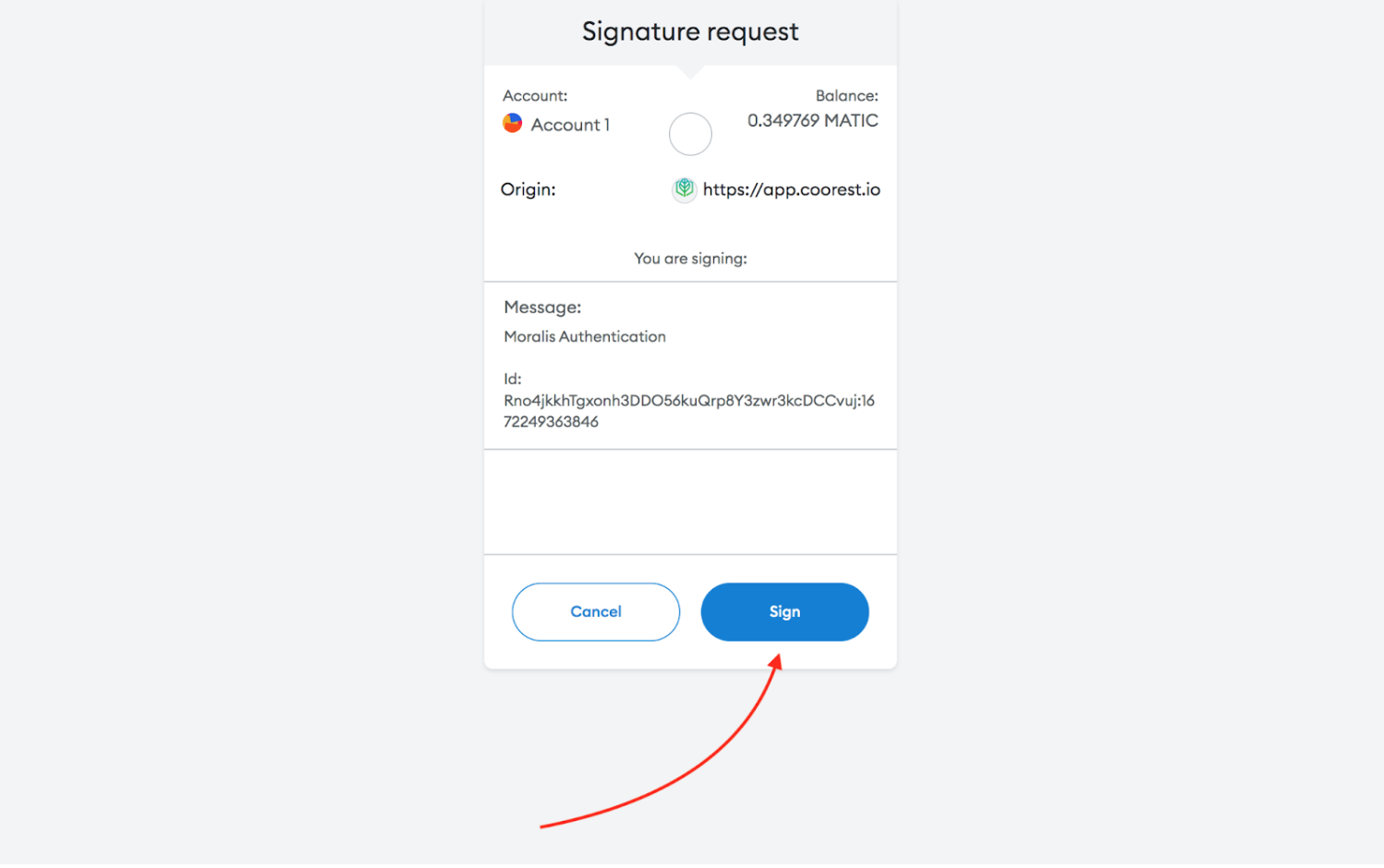 Click on "Sign"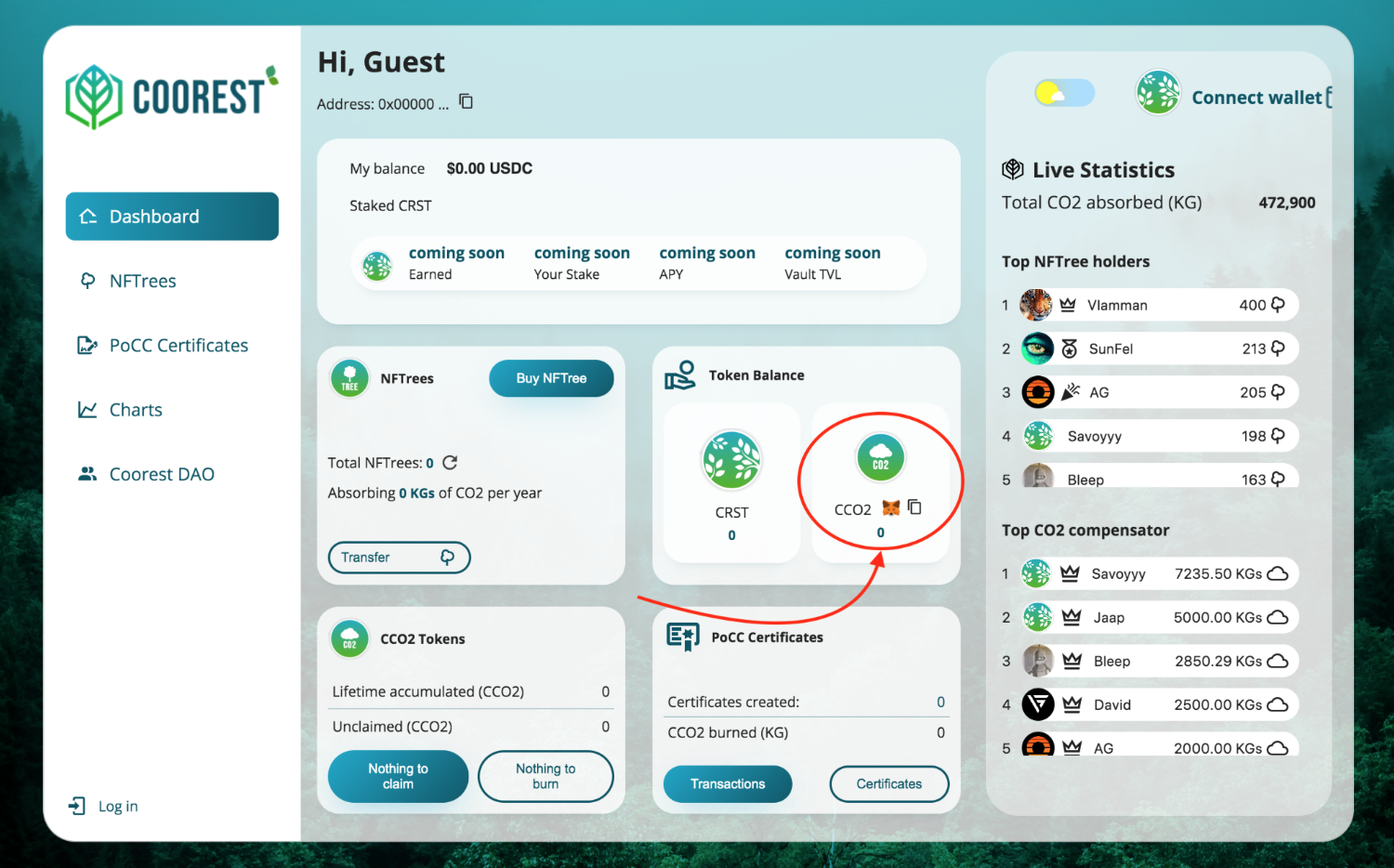 Click on the fox icon. This will import the ID of the Coorest CO2 tokens into your MetaMask wallet.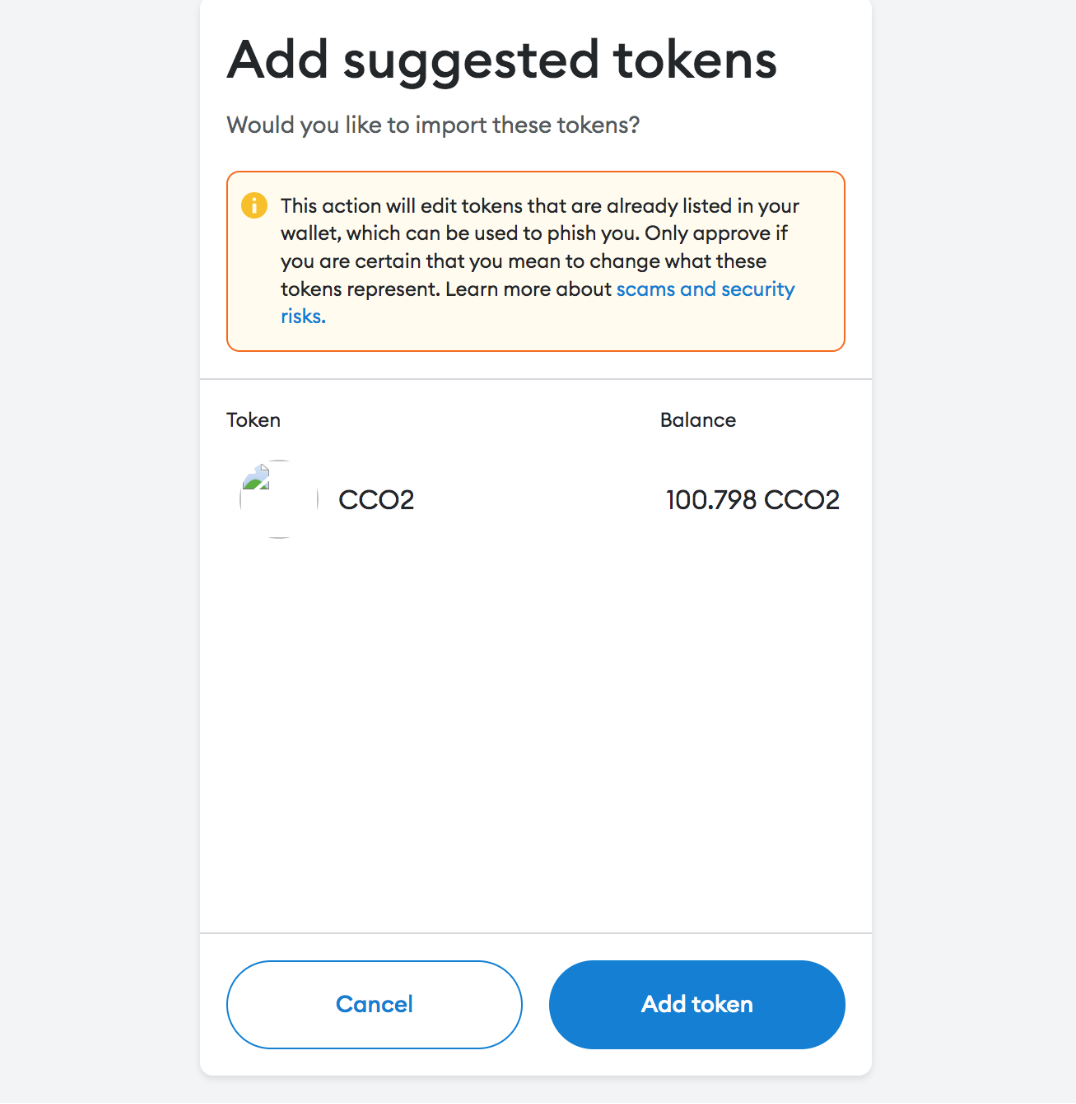 Click "Add token".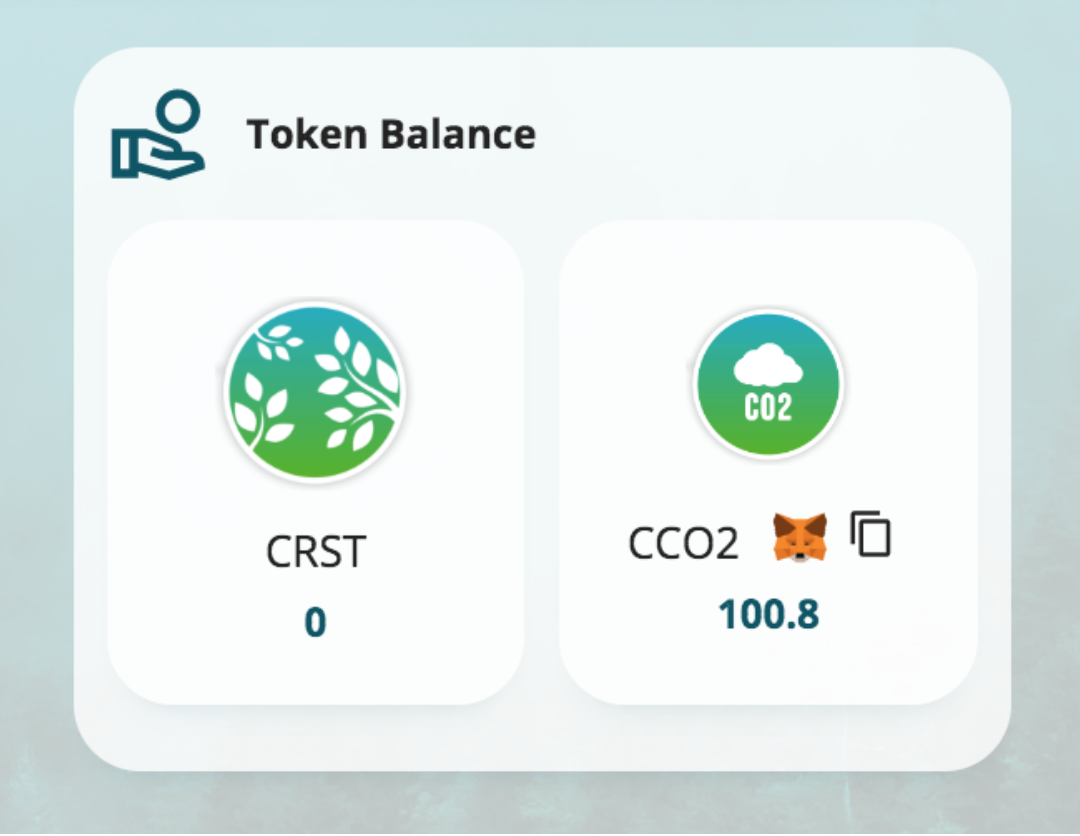 You should now be able to see how many tokens you have.
Once you have imported the Coorest CO2 token (CCO2) into your wallet, go to the dApp's main screen. 
Navigate to the CCO2 Token section and click on "Burn".
Enter the amount of CO2 you want to compensate for.
If you scroll down you can add the reason why you compensated. This is optional.
In this case, I'm compensating for a car trip during the holidays.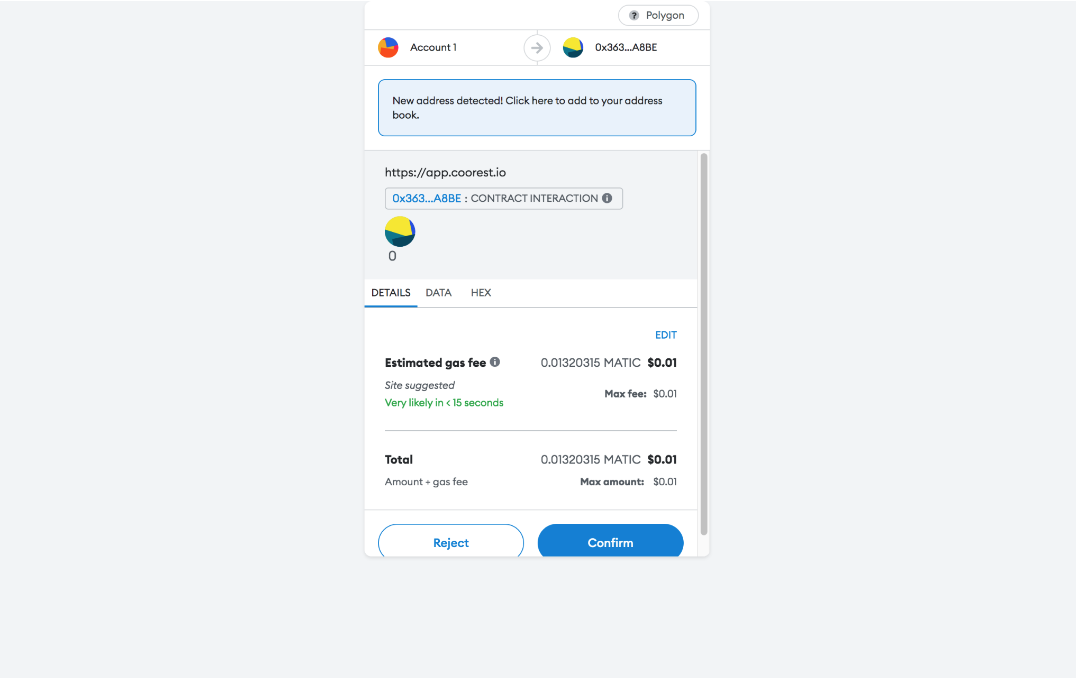 Once you've entered all the details, click "Confirm".
Optional: MetaMask will give you a quick prompt. If you click on it, it will take you to Polygonscan where you can see the transaction details.
If you scroll down you can see the information that will be recorded on your proof of carbon compensation certificate (PoCC).
To do that click on "Click to see More".
Click "Decode Input Data".

Now you will see the details that will go on your PoCC certificate.
To view your certificate go to the dApp's main screen.
Navigate to the PoCC Certificates section.
Click "Certificates".
Click on the eye icon to view your PoCC.
Alternatively, you can also download and send it via email.
And there you have it – your very own Proof of Carbon Compensation certificate.
Don't have CO2 tokens?